Product inspired by the COVID-19 pandemic aims to seamlessly integrate the sanitization process into spaces. Design process for Tergeo was heavily influenced by translating the sense of 'safety' in a visual shape and its overall form. Front graphic was inspired by a shield and rounded edges make the device seem more user friendly.


Extruded front face not only acts as a battery compartment but also functions to block UV-C light away from user's eyes and skin by localizing the LED's light path to the object's surface. This small device also has a sticky adhesive on the back to stick to any flat surfaces for versatile usage.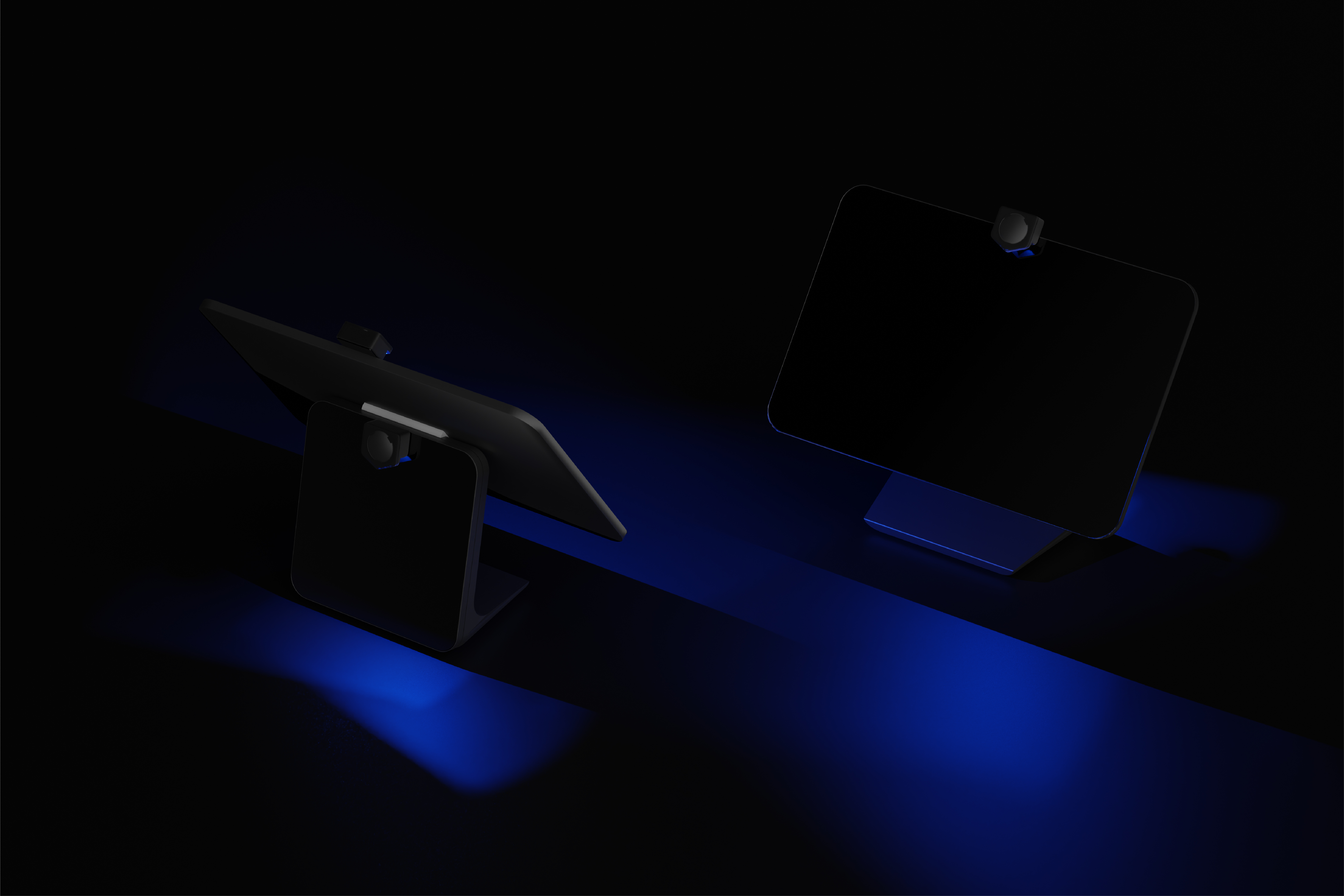 Using UV-C light to sanitize objects allow our users to sanitize liquid-sensitive electronics or hard-to-reach spots. Modular characteristic of Tergeo also allow versatile usage of the product, for example, Tergeo could sanitize items on store aisles each night, sanitize all door handles every time it moves, or sanitize POS machines on checkout cashiers every time a transection takes place.
Exterior shell and overall body of Tergeo is made out of thermoplastic to allow some light to penetrate through for its light proximity sensor. Thermoplastic also allowed our group to lower the price of the minimal viable product (MVP). Main parts of the device include: replaceable battery, UV-C LED diodes, microcontroller, and the light proximity sensor.