SANI
Digital temperature scanning station with a built-in hand sanitizer dispenser for seamless integration of shopping experience during the pandemic.
Client:
UCLA
Category:
Industrial Design
Project Scale:
Personal
---
Introduction

SANI is a digital temperature scanning station designed for seamless integration of temperature scanning. Concept of this device was designed for a course project in UCLA to design and develop a product inspired by the pandemic.
My Role: Design Lead
People Involved: Dong Hye Kim
Timeframe: 8 Weeks
Skills:
Product Development
Target Market Research
Design
CMF
Prototyping

Tools:
Adobe Photoshop (Image Editing)
Adobe Illustrator (Layout)
Blender (Modeling & Visualization)
Keyshot (Material Visualization)
Rhinoceros (Refined Modeling)
SLA Printer (Prototyping)


---
Inspiration

Stores are starting to open while the pandemic is still in the air. I noticed that stores have a strict policy to check everyone's temperatures when they arrive. The contactless thermometers are not the most friendly-looking devices as the person has to aim the hand-held device towards the customer. I noticed that this event is very awkward and uncomfortable. All contactless thermometers are shaped like a gun as they require the imaging device to be aimed towards a person's head.

Other examples of temperature imaging devices in airports, for example, still require pointing a camera towards people, which makes the entire experience uncomfortable.

---
Problem #1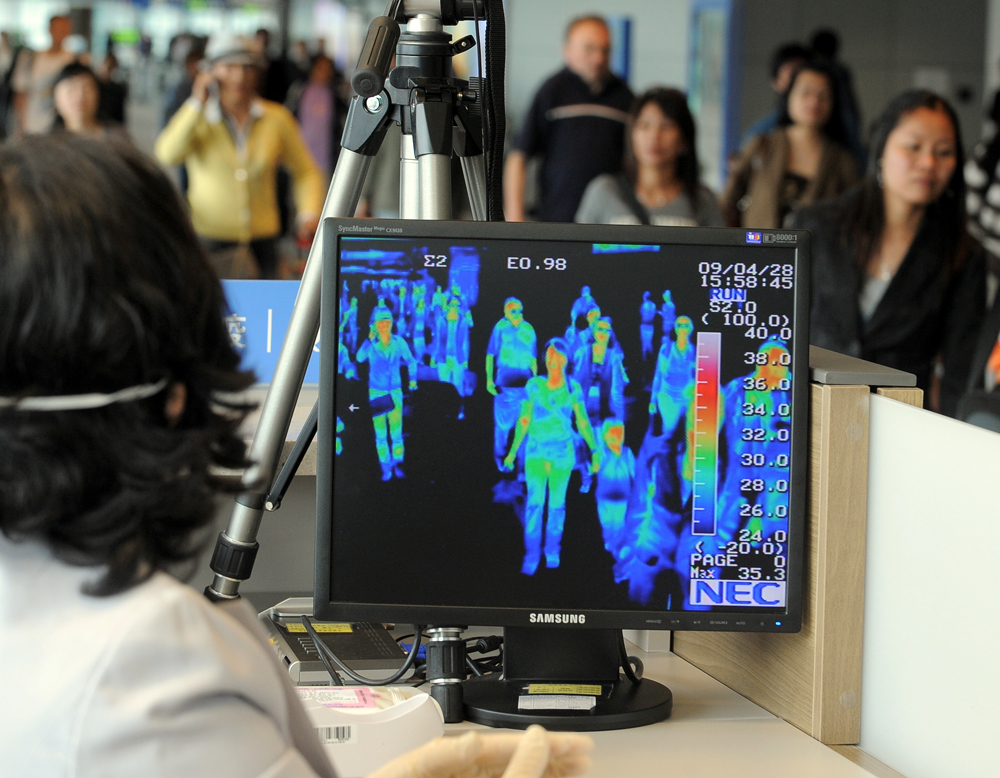 Existing temperature imaging layout commonly used in airports. They are widely used in areas where rapid imaging is required for a large amount of people. However, it requires people to stand still for accurate temperature readouts and are not able to scan people that are standing behind another person. In order to prevent this, people are still required to line up and stand in front of the camera for accurate results. The camera is pointed directly at people recording everything, making the experience uncomfortable as it infringes on everyone's privacy.
---
Problem #2
Handheld devices are commonly used in smaller stores where they can scan people one by one as they enter through the door. It is a very awkward process as there are no other infrastructures built to support this process. For example, stores usually have a desk setup to block people from entering on their own, and customers are required to stand behind the desk and lean forward in order to get their temperature measured. On top of that, the device is shaped like a gun, which is being aimed directly on their head, making the process even more uncomfortable. Customers also get no feedback from the devices as they only provide information to the user, making them feel nervous as people can still be infected of COVID-19 without symptoms.
---
Seamless integration with privacy and convenience.
---


M


Goal

With all the stores having to implement this regulation, my goal was to design a temperature imaging device that's more seamless and friendly. Much like hand sanitizer stands that are now required in stores, I believe that this device could even be implemented into future uses after the pandemic.





\

---
Ideation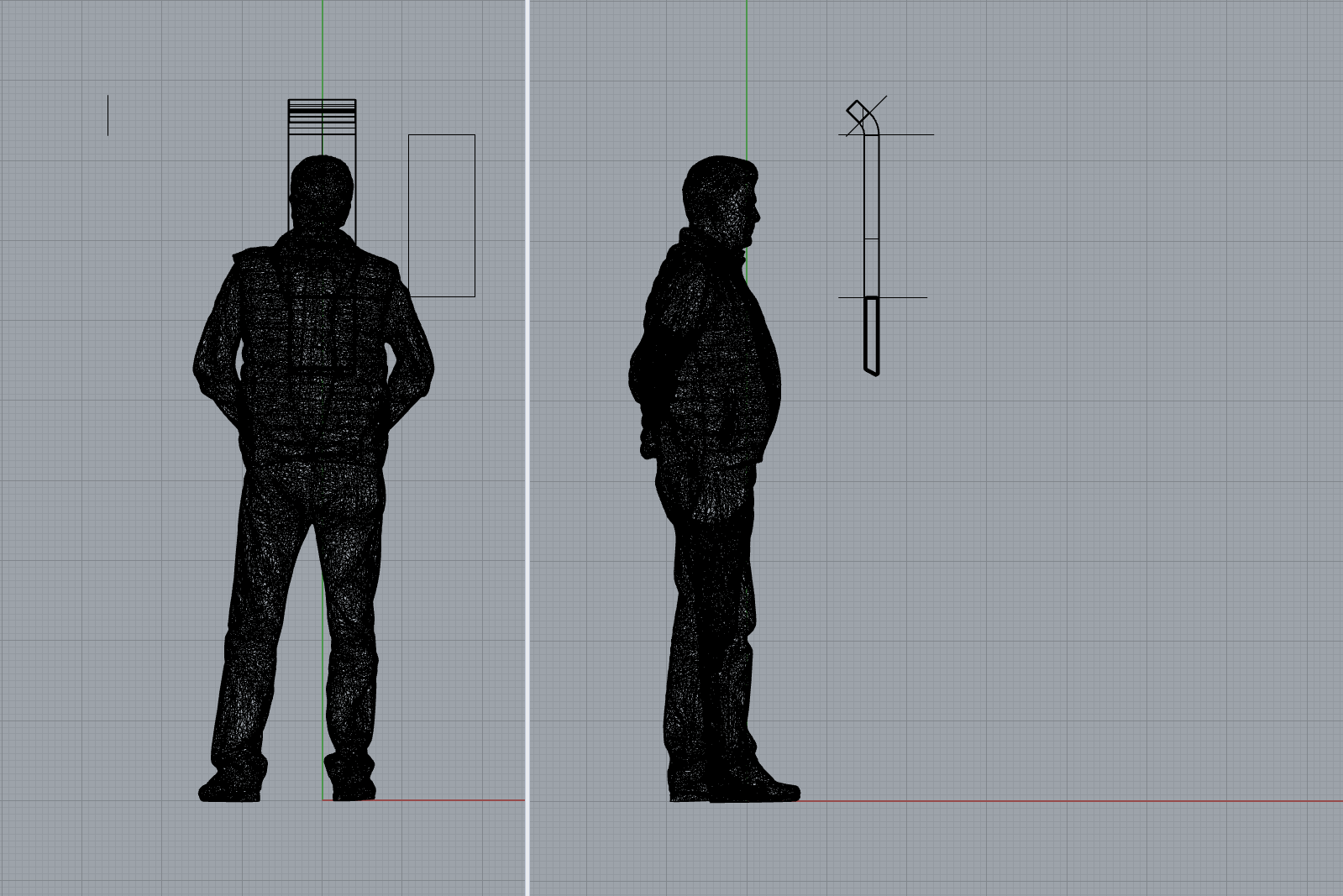 Kiosk and directory stations are popular in large areas like shopping malls and airports, but they only serve as a map or an advertising screen with the risk of contaminating other people through the touchscreen. SANI replaces kiosks and directory screens to seamlessly scan customers' body temperatures while they are interacting with the touchscreen interface to get around the facility. Even if is isn't being utilized as a map, advertisements can attract people to turn and face the screen as they pass the scanner.
---
Design

All the internals responsible for scanning and analyzing the temperature are out of sight, located on the top of the device facing downwards in order to preserve the privacy of others standing behind the main user. The unique positioning of the camera unit also allows people to use the device without taking their masks off, since they're always in the correct position for the infrared camera to work properly.
---
Solution
Within the eight week timeframe I was able to complete the design and 3d renders ready for the presentation.
---